San Diego – Navy Lt. Pamela Johnson and Master at Arms 1st Class Anthony Evans graduate with REBOOT Workshop Class 61 noon Friday, Jan. 31 at the National Veteran Transition Services Inc., NVTSI headquarters located at 4141 Camino Del Rio South, San Diego.  Evans and Johnson join 22 other transitioning service members and veterans after successfully completing the intensive three-week transition program.
Johnson, a registered nurse, has served more than 14 years in the military. She first joined the Army in 1990 as a dental technician then separated for a few years before joining the Navy as a corpsman in 2006. Johnson earned her commission in 2011 and is currently pursuing her doctorate at the University of San Diego to become an Adult-Gerontology Nurse Practitioner. Even though Johnson is already on the right track to a successful and rewarding career, she gained something valuable from attending REBOOT Workshops.
"Listening to other people's stories, you're not alone. That, always for me is the biggest issue. You always feel like you are isolated and this is only your problem but there are twenty something other people having your same issue," Johnson said about connecting with the other students, fellow service members and veterans, in the class and relying on each other for support through what sometimes can be a difficult transition.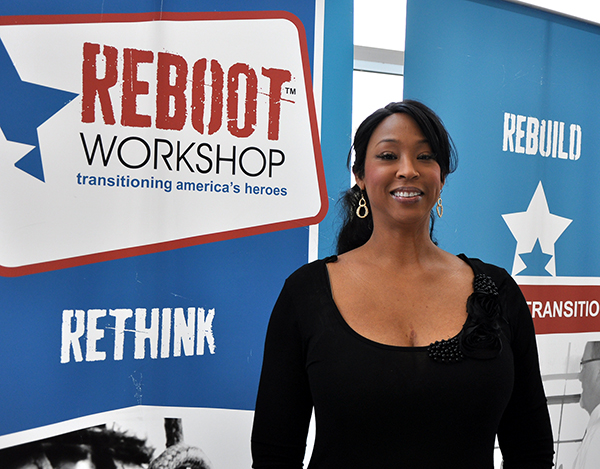 "I've been in for fourteen years and it's scary.   In the military you identify your self with your job and your rank instead of you as a person. I am going to miss it [the Navy] but because of this class I am ready to move on. I am ready to start my new life," said Johnson about reconnecting with herself and looking forward to life outside the military.
Johnson and Evans found something in common in REBOOT even though they have very different stories to tell about their military service. They both were now focusing on their futures instead of hanging onto their identities in the military, something that holds back many veterans from achieving success as a civilian.
Evans, a native of Chico Calif., is retiring after 20 years of service in the U.S. Navy. He is currently part of harbor security, protecting the waters surrounding Naval Base San Diego. He wasn't sure of his plans after the Navy but now he has a clearer picture.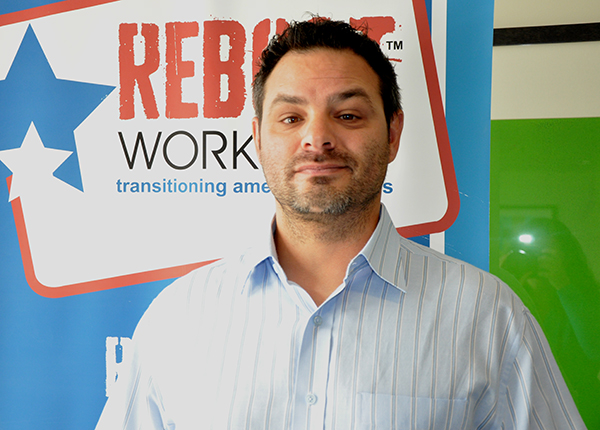 "It made me ponder.  I haven't really thought about changing my mindset. It was eye opening and made me take a look in the mirror and made me think about what I need to do for myself after the Navy. I started getting excited about the opportunities ahead of me," said Anthony about why he was taken aback when he was told to take a deeper look at himself on the first day of REBOOT.
During week two students create vision boards of what they see for their futures.  Anthony thought this was a key part of what helped him focus on his future after serving in the military.  "You're able to visualize what it is you're reaching for and accomplish it. That's important. I like the visualization," said Anthony.
NVTSI, through REBOOT Workshops and other initiatives, has helped more than 1,000 veterans make a successful transition from military service to civilian life including employment, education, personal outlook and well being. NVTSI has a proven 98% success rate of linking veterans with meaningful employment. For more information, visit www.nvtsi.org.