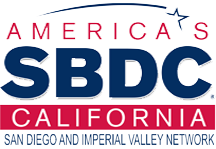 Start with the end in mind!
During this informative\, hands-on workshop\, we will: EDUCATE & INFORM (1.5 hours) – Address the actual risk(s) involved in franchise ownership & business ownership vs a traditional career – Discuss the pros and cons of starting a business vs buying a business vs buying a franchise – Identify recession-resistant industries – Learn how to conduct thorough due diligence in business exploration – Uncover financing options-CREATE MY UNIQUE BUSINESS MODEL (1.5 hours) – don't leave empty-handed! – Create an individual profile using a propriety assessment created by behavioral psychologists to reveal my unique personality\, skills\, values relating to business – Apply profile findings to creating my ideal business model – Discuss thought-provoking questions I need to consider now and in the future
 After you've signed up for this workshop\, please complete the following survey at least two business days prior to the start date. You will need to bring a printed copy of the results with you on the day of the workshop\, as you will be referencing your individual survey results as part of the curriculum.