One-On-One Coaching
We welcome any veteran who is serious about starting up and growing a business. Coaching takes place on phone, by email and in-person. A veteran entrepreneur may require only a simple phone conversation, or several contacts as needed. Operation Veteranpreneur may feel you are best served by making contact with one of our subject matter mentors, or with our experienced in-house experts.
Veteran Business Owner Certification Support
Obtaining certification as a veteran business owner can provide you with important opportunities to bid on and win contracts with governmental projects and corporations. Both the government and corporations have "supplier diversity" mandates, which includes doing business with veteran owned businesses.We provide application support and direction to help you prepare for and navigate the complexities of certification.
Think Tank Brainstorming
Veterans are uniquely positioned to find success as entrepreneurs. Building a company is tough and requires tireless leadership, but it can be lonely. The veterans and active military we work with, from start-up to experienced business owners, learn entrepreneurship in much the same way as they learned skills in the military.
Our 4-week group programs are designed to accelerate progress through your business growth. Using weekly get togethers, participants have the unique opportunity to take a deep dive into Management, Marketing, and Financial Literacy, led by proven experts in the field. Brainstorming a central aspect of our Think Tank Groups.
Get Smarter | Succeed Faster | Make Money Quicker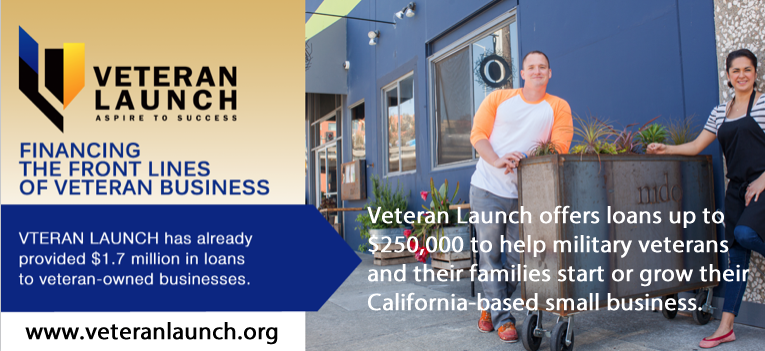 Operation Veteranpreneur is designed to meet the needs any veteran or transitioning active duty service member, including Airforce, Army, Coastguard, Marines, Navy, Army Reserve, Marine Corps Reserve, and Navy Reserve. No matter where you are in your business journey, we can provide you with the support you need.
You can have a full or part-time job, or still be active military, and still meet the requirements of Operation Veteranpreneur, so long as you can fit an evening meeting once a week into your schedule.
We prefer that participants have taken a few steps toward starting their business and apply when they are ready. Have you gotten a business license? Do you have a logo? Have you purchased a website URL? Show us you have made a commitment to your business.
We support military veterans from the idea stage—where you might be thinking about what to do post-service—to the growth stage of successful companies looking to hire, raise capital, and expand into new markets.
Working with Operation Veteranpreneur's staff, we will determine the best method, Think Tank group or coaching, to reach your goals.
Zero. Free. Nada. Funded by a generous grant from the City of San Diego, no veteran will ever pay to participate in Operation Veteranpreneur.
The founders of Operation Veteranpreneur have over 60 years of experience working with entrepreneurs and an additional 10 years working with veterans. With a vast network of contacts in the entrepreneur ecosystem, we have called on a wide variety of experts to fill in the knowledge gaps you might have and to answer your questions.
Operation Veteranpreneur is a project of the National Veterans Transition Services, Inc., an award-winning non-profit founded in 2010 dedicated to assisting veterans in reframing their thought patterns from military service to civilian life, with all veterans achieving, within their potential, their unique goals in the Transition Domains of: Employment and Career, Education, Living Situation, Personal Effectiveness and Wellbeing/Community-Life Functioning.
Online courses and workshops are valuable, however we consider them "low-touch." We know that "high-touch" non-academic, practical, real-world programs where everyone gets individual one-on-one attention results in a much higher rate of success.
We have learned through hands-on experience that veterans prefer to be in the company of other veterans. You speak the same language and understand the obstacles faced by vets transitioning into the civilian world.
We meet you where you are. Not everyone is enthusiastic about the group process. If one-on-one coaching is right for you, we will provide you with a mentor. If you're facing growth and marketing issues rather than startup concerns, we can match you with an experienced mentor to help you make smart decisions.
We have been producing intensive "think tank" groups for civilian small business owners for over 30 years. First introduced in Napoleon Hill's 1937 classic "Think and Grow Rich", people have embraced the Think Tank group concept ( link to https://www.nerche.org/index.php?option=com_content&view=article&id=231&catid=28) in order to achieve personal goals and wealth creation. The benefits of a well-run small business group are as follows:
Setting and meeting goals
Influx of new ideas and fresh perspectives
Staying positive and motivated
Accountability and responsibility to focus on goals and results
Shortened learning curve and faster success rates
Exposure to the business community and resources
Creation of a supportive "community" of group participants
Operation Veteranpreneur Think Tank Group participation requires a 4-week, once a week commitment and begins with an introductory workshop. At the end we celebrate with a graduation ceremony that recognizes the progress each member has made.
Each week we tackle a different business topic in a two-hour meeting. Each meeting includes an intensive introduction and presentation by a local expert. The program addresses the following broad business areas –
Management
Marketing
Financial Literacy
Participants in Operation Veteranpreneur receive materials record notes, set goals, guide them through decisions, and enhance small business skill development.
Accountability is key to the success of participants. Participants fill out their own "Goals Win/Win" sheet, which is handed in to the Moderator. Participants receive an "accountability" check-in phone call during the week to encourage action and progress.
We know this model works because we've seen it in action. Besides that, this The Think Tank group model (https://onthinktanks.org/search/?select-article-types%5B%5D=interview) is recognized nationally as the method to produce fast results.
We have been in the trenches with thousands of entrepreneurs and understand their challenges. Rather than standard, uninspired general workshops Operation Veteranpreneur focuses on a variety of real world topics according to the needs expressed by participants. To name just a few –
Assistance with Certification and Supplier Diversity. The opportunity to network & meet with corporate purchasing may be important to the realization of your growth. We will cover how to write a great proposal, find larger companies to sub-contract with, and get found by the corporations who are looking for you.
Concept review for Startups. Does your idea have legs? Is your concept marketable? We will give you an honest, educated review and help you to determine a path to success.
Pitch Perfect. A pitch is basically delivering a business plan verbally. The aim is typically the same; describing a business opportunity with the intention of securing funding to develop the idea further. We have an expert on developing a winning story on our team.
Speaking Training. Very important as a marketing tool. We have numerous contacts in this important skill set.
Brainstorming with Experts. Get your questions answered by someone working in the real world.
Build a Community of Contacts in The Small Business Ecosystem. Having a support system of other veteranpreneurs and civilian business owners is critical. We know where to network and how to make it work for you.
Publishing. We have extensive experience in writing, publishing, and selling your own intellectual property, including selling on Amazon.
Personal Branding. You're the face of your business. Learn the steps to get known and become a leader in your field.
Specialty Topics. Mind Mapping, Crowdfunding, and Writing a Winning Business Plan are among the topics we address.
Branding, Graphics and Visuals. In today's world the ability to present a dynamic and compelling visual is fundamental, including with video. We'll explain how branding works and how to establish your brand.
Internet Marketing. We cover creation, launch and management of WordPress sites on a budget. Search Engine Optimization, Social Media Marketing, and Content Marketing are indispensable skills we cover.
Legal Issues. Incorporation, partnerships, protecting intellectual assets, copywriting, and trademarks to name just a few of the legal concerns of small business we address.
Budgeting. Growth costs money and having a budget is important. You can get by with limited resources. Or, you can throw your money away by making the wrong choices. We know how to avoid budget pitfalls.
Hundreds of thousands of service members leave active duty every year. 25 percent of them are interested in starting their own business. We smooth out the ups and downs of life as an entrepreneur.
In most cases, entrepreneurs want to see fast returns for their work. Because we help veteranpreneurs to avoid pitfalls and make smart decisions, we increase the speed of success.
If you want personal attention, and the ability to make fast decisions, Operation Veteranpreneur is for you!
Entrepreneur Facilitators
Training Provided By Our Subsidiary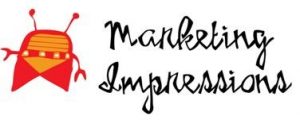 Marketing Impressions is a full service marketing, advertising, public relations, web design, and internet marketing firm offering marketing planning, graphic design and media relations to owner-operated small to medium size businesses, professionals, and non-profits. Established in 1986, CEO Victoria Garcia is well-known in the San Diego region for her work with advancing the growth goals of small and medium size businesses (SME) and as a popular speaker, teaching workshops and making presentations on a wide variety of marketing subjects for business associations for over 23 years.
CEO, Marketing Impressions
Funded by


ENTREPRENEUR NEWS AND INFORMATION

---
Whether you are already in business or thinking of starting one, we can always use more MOJO, the practical knowledge, skills and experience to take us to the next level. Enroll in Operation Veteranpreneur Today!.