The Challenge
Each year over 200,000 service members transition from the military with over 50% of them going on 22 weeks of unemployment insurance. Survey results show that 81 percent of transitioning military personnel do not "feel fully prepared for the process of entering the job market." And unfortunately, the military's Transition Assistance Program is not designed to address the cultural needs of members leaving the service.
The Need
This lack of adequate support services presents daunting challenges related to finding meaningful employment and relating to the social environment of the civilian world, causing unintended consequences when service members are reintegrated back into society. This has resulted in high unemployment, homelessness, suicide, domestic violence and drug abuse and highlighted the need for a transition program that addresses reintegration issues at the core.
The Solution
To answer the call National Veterans Transition Services, Inc. developed the REBOOT Workshop™, a three-week, cohort-based program that builds the emotional, psychological, social, and professional skills necessary for successful reintegration into civilian life. Designed for transitioning military and veterans, the workshop's insightful and personalized approach to reintegration utilizes cognitive restructuring to help veterans redefine their life – from the inside out for a successful transition home.

"Our focus is to provide end-to-end employment services for veterans that will result in a higher probability of employment for former service members seeking to join the civilian workforce. We will strive to transition every veteran into the career/job that they desire through; job training, counseling, placement, educational services and advocacy. We will leverage technology, personal development techniques, career development acumen and relationships to close the employment gaps facing our nation's service members released or being released from active duty. Finally, we will mobilize and organize existing veterans resources and service centers to collect, coordinate and aggregate resumes into one national job board and facilitate employment opportunities for veterans nation-wide ."
Maurice Wilson, MCPO, USN. (ret) Pres/Co-Founder
In 2010 the National Veterans Transition Service Inc. (NVTSI) created REBOOT Workshops™. 
REBOOT Workshops™ are designed to meet an acute need for robust military to civilian transition program and close the gap. By addressing transition issues at their root cause, NVTSI and its network of partners helps transitioning service members, veterans and spouses successfully transitioning from the military-to-civilian world through a three phased, 15-day intensive workshop that empowers them with resiliency and self-sufficiency.
Taking a innovative and holistic approach to transition, the REBOOT Workshop™ builds upon your military training and skills to help you redefine your personal identity, purpose in life, and desired occupation. Participants are immersed in a reflective and engaging curriculum that successfully bridges the gap between military and civilian worlds.
This REBOOT Workshop™ focuses on three critical areas of a successful transition: Personal Identity, Lifestyle Transition & Career Transition. The seminar addresses the personal and social aspects of transition to civilian life by using research-based, outcome-driven methods drawn from the best practices in career planning and cognitive-behavioral techniques. The workshop will help you get back on track with your life/career and shift your thinking from being military directed to being self-directed.

"REBOOT has been carefully designed to address reintegration issues at their root cause by focusing on the (service member's) positive attributes and teaching attendees how to understand and control thoughts. The workshop works through numerous scenarios and guides them through various situations providing them with peer-to-peer advice and sound cognitive education. The workshop validates their experience and teaches them how to manage thoughts and develop social cohesion for their return home."
Jim Wong, USMC, Veteran, Board Chair
REBOOT Graduate Testimonials

"Before the program I was more concerned with everything that was going on around me. Now, I control what is actually happening around me by changing my mindset and actually using positive thinking in my everyday life."
Paris Carter, U.S. Marine Veteran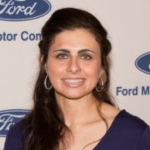 Reboot helped me relearn how to dream, remember lost dreams, and how to believe in my self again.
Tina Hammer, U.S. Navy Veteran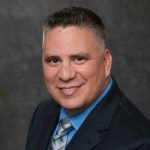 "I went from being jobless to being hired at a respectable nonprofit organization earning 
$42,000 a year during a horrible economy."
Otto Delacruz, U.S. Navy Veteran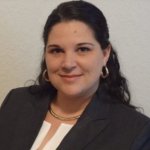 I enjoyed the "finding me" aspect of the program. It enabled me to view my dreams as future reality open to opportunity.
Kristin Fails, U.S. Navy Veteran
We Thank Our Generous Donors/Supporters