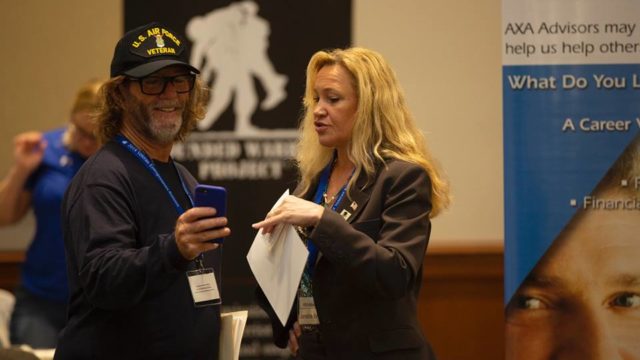 Hundreds of people are expected to gather next month for the third annual Military, Veterans, & Spouses Workforce Readiness Summit and Resource Fair, an event aimed at helping service members transition into civilian life.
The event, hosted by the San Diego Veterans Coalition with support from groups such as the National Veterans Transition Services and Corporate America Supports You, will have more than 60 exhibits ranging from education to employment to entrepreneurship, organizers said.
Maurice Wilson, president of National Veterans Transition Services, said the event will allow veterans to develop connections and learn about the opportunities available to them in civilian life.
Wilson said the fair is important for those transitioning out of the military, particularly because "60 percent of our veterans do not understand how to navigate their veterans benefits."
In addition, 55 percent of veterans have a difficult time finding suitable jobs, Wilson said.
"It is important to align the employment resources of San Diego with transitioning veterans to ensure that they connect with jobs that pay a livable wage in order for them to live well and thrive in San Diego," Wilson said.
Service members and veterans who attend the event will be able to connect with affinity groups that align with their interest, learn from subject matter experts, submit resumes to employers seeking to hire veterans and receive one-on-one career guidance, Wilson said.
On the flip side, employers will also have a chance to connect with veterans who bring unique characteristics to the job such as discipline, commitment and courage, Wilson said.
The event, which will take place from 8:30 a.m. to 5 p.m. Saturday, Sept. 14 at NTC Liberty Station at 2600 Laning Road. Registration is $25. Active duty members are free with discount code Msummit2019.

For more information, go to https://events.nvtsi.org/registration.