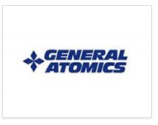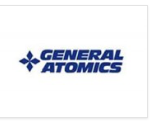 Website General Atomics
The freedom to explore. The promise to deliver.
Job ID#: 22186BR
Company: General Atomics Aeronautical Systems
Job Title: Project Manager – Business Area Manager (Army Programs)
Job Category: Finance/Accounting, Program/Project Management
City: San Diego
State: California
Full-Time/Part-Time: Full-Time Salary
Job Summary
General Atomics Aeronautical Systems, Inc. (GA-ASI), an affiliate of General Atomics, is a world leader in proven, reliable remotely piloted aircraft and tactical reconnaissance radars, as well as advanced high-resolution surveillance systems.
This position is responsible for overseeing and coordinating the operational aspects of one or more project(s). It serves as a liaison between program management, planning, engineering, leadership, and the customer on various contract business issues.
Continually reviews status of project(s) and budgets to support project execution that is on time and within budget.
Assesses project issues and develops solutions to meet production, quality, and customer-satisfaction goals and objectives.
Develops mechanisms for monitoring project progress and for intervention and problem solving with project management, line management, and the customer.
Responsible for decisions which have an impact on outcomes and where failure to complete assignments will typically result in serious delays and expenditure of additional resources.
Duties and Responsibilities
Create and support project plan(s) and manage resources to ensure project schedule, budget, funding management, quality, and specification goals are attained.
Work with Lead Army BAM to develop and report integrated Business Area P&L data and other key financial information.
Interpret and administer policies, processes and procedures that impact project(s).
Develop and deliver progress reports, proposals, requirements documentation, and presentations.
Identify and assess project issues and develop solutions to meet productivity, quality and customer satisfaction goals and objectives.
May be required to interpret and administer policies and procedures that impact project(s).
May participate in, lead segments of or provide overall management for the Request for Proposal (RFP) process.
Maintain the strict confidentiality of sensitive information.
Point of Contact for Integrated Risk Management.
Provide as-required support of various ad-hoc business management requirements.
We recognize and appreciate the value and contributions of individuals with diverse backgrounds and experiences and welcome all qualified individuals to apply.

Job Qualifications

Typically requires a Bachelors in Business Administration or related discipline and eleven or more years of progressively complex experience in the project administration field with at least five of those years in project management. May substitute equivalent experience in lieu of education.
Must demonstrate an extensive understanding of project management processes and procedures, planning and scheduling methods, and budget management as well as the ability to organize, schedule, and coordinate workloads to meet established milestones and budgets.
Must possess:

Ability to initiate, plan, and manage projects
Ability to identify issues, analyze and interpret data and develop solutions to a variety of non-routine matters of diverse scope and nature
Strong analytical, communication, documentation, presentation, and interpersonal skills
Ability to work independently and lead in a team environment
Must be able to work extended hours and travel as required