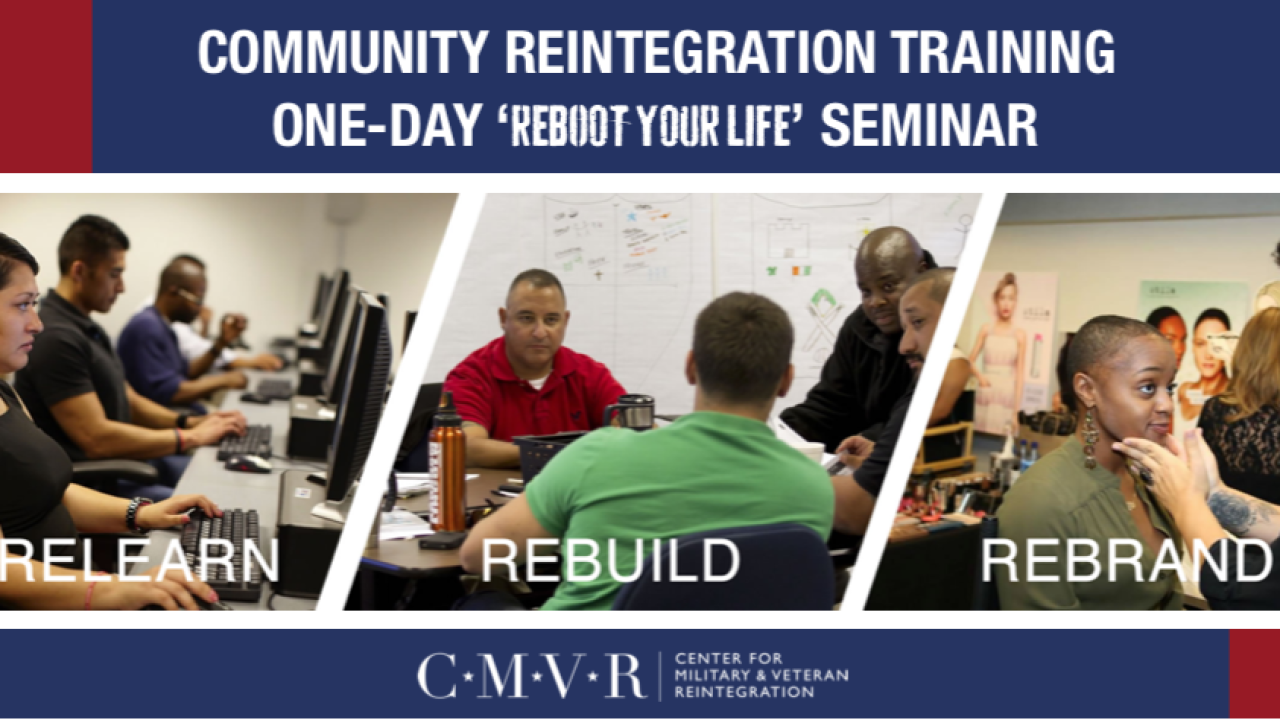 Map Unavailable
Date/Time
Date(s) - 09/09/2023
11:00 am - 12:00 pm
Categories

The challenges veterans face when transitioning to civilian life include navigating VA programs, benefits, and services, finding a job, adjusting to civilian culture, addressing financial challenges, and applying military-learned skills to civilian life. These challenges can be complex and difficult to overcome, and they can have a significant impact on the veteran's overall well-being and successful reintegration into civilian society. It is important to provide support and resources to veterans during this transition period to ensure a smooth and successful transition.
The need for ongoing community and veteran peer support is crucial in ensuring a successful transition for veterans into civilian life. Transitioning from the military to civilian society can be a challenging and isolating experience for many veterans. Community and peer support can provide a sense of belonging, understanding, and connection for veterans during this transition period.
Community support plays a vital role in helping veterans reintegrate into civilian life. By creating caring communities that are empowered with better information sharing, communities can proactively set conditions for a positive reception for veterans. This includes providing access to resources, services, and benefits that veterans may need, such as employment opportunities, educational options, and healthcare. Ongoing community support can also help address issues like homelessness, unemployment, and veteran suicide, which are prevalent among veterans.
Veteran peer support is equally important as it allows veterans to connect with others who have shared similar experiences. Peer support programs provide a safe and understanding environment where veterans can share their challenges, seek advice, and receive emotional support from those who have gone through similar transitions. This support can help veterans navigate the unique challenges they face, such as adjusting to civilian culture, dealing with post-traumatic stress, and finding a sense of purpose and identity outside of the military.
Overall, ongoing community and veteran peer support are essential in helping veterans successfully transition to civilian life. By providing a supportive network and resources, we can ensure that veterans receive the assistance they need to overcome challenges and thrive in their post-military lives
In our continuing efforts to help meet your needs, we will be holding a different topic each week at our Weekly (Online) Musters.
Our Agenda/Topic for this week includes:
Check in – Share your personal insights on the questions of the week "How has the COVID-19 Pandemic impacted your life?"
Updates – Share individual and organizational updates/information.
Community Messages
Career/Job Opportunities – We'll share the list of thousand's of jobs available from employers on LinkedIn
We look forward to connecting and sharing with you at the Muster.