Date/Time
Date(s) - 10/17/2022 - 10/28/2022
8:00 am - 1:00 pm
Location
Live Virtual REBOOT Headquarters
Categories
Studies show that women veterans face greater challenges than their male counterparts. Yet there are very few programs to help them re-assimilate into civilian life – and many feel left behind.
To answer the call, in 2013 National Veterans Transition Services, Inc. (NVTSI) launched the Women Veterans Initiative we call "OPERATION EMPOWER." We designed the program to meet the unique needs of women veterans as they transition from military to civilian life. At the heart of EMPOWER is the REBOOT Workshop™ the nation's only transition program of its kind that EMPOWERS women veterans to succeed.
The REBOOT Workshop™ is based around how we think and how our thoughts impact every facet of our lives. It demonstrates how we let habits, attitudes and beliefs stand in the way of releasing our inner potential. It also reveals how our beliefs and expectations about ourselves, our families, and our futures are directly related to our current realities. The program also shows you how important it is for those that have suffered a traumatic experience in particular, as well as their families, friends and caregivers, to lock on to the power of the mind, and focus on a productive and contributive future.
OPERATION EMPOWER all-women REBOOT Workshop™ Features:
Behavior-based training – Empowers veterans to be self-directed
Comprehensive reorientation – Address FEARS/Changes military mindset
Holistic – Addresses the whole-person (not just career)
Life Satisfaction Assessment – Determines where cohort stands/feels
• Combines: Psycho-education + Vocational Rehabilitation + Wellness
Peer-2-Peer Support with Navigation/Connections to community resources
High Touch – Builds trust/confidence and long-lasting bonds
Career DNA scan using Artificial Intelligence (AI) to map new careers
All graduates are provided with ongoing Transition Management Assistance via our online Managing Your Transition Timeline 365 app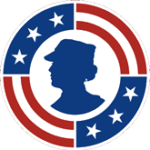 OPERATION EMPOWER is a all-women REBOOT WorkshopTM designed to address the unique needs of women. Held twice a year in March/November – EMPOWER is an exclusive community/volunteer event that helps prepare military-connected women for civilian life.