Map Unavailable
Date/Time
Date(s) - 08/08/2018 - 08/10/2018
8:00 am - 5:00 pm
Location
NVTSI/REBOOT Headquarters - Kearny Mesa
Categories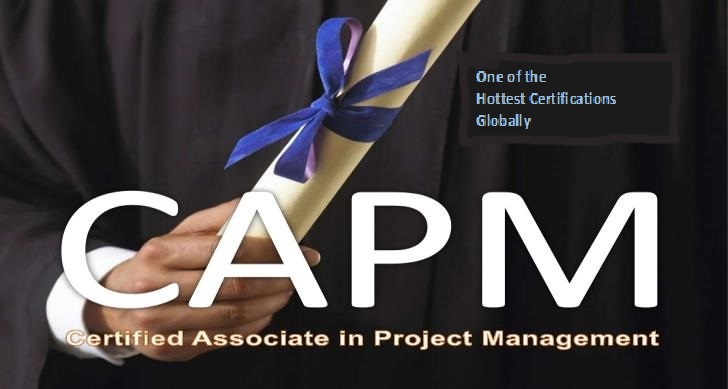 ATTENTION UNEMPLOYED VETERANS LOOKING TO JUMP START A NEW CAREER!
NATIONAL VETERANS TRANSITION SERVICES, INC (NVTSI), AKA REBOOT, IS NOW OFFERING FREE 2-DAY BASIC PROJECT MANAGEMENT BOOTCAMP COURSE UPON YOUR COMPLETION OF REBOOT YOUR LIFE SEMINAR.
Each year over 200,000 service members transition from the military with over 50% of them going on 22 weeks of unemployment insurance. Survey results show that 81 percent of transitioning military personnel do not "feel fully prepared for the process of entering the job market." And unfortunately, the military's Transition Assistance Program is not designed to address the cultural needs of members leaving the service.
Taking an innovative and holistic approach to transition, the REBOOT Your Life Seminar™ builds upon your military training and skills to help you redefine your personal identity, purpose in life, and desired occupation. Participants are immersed in a reflective and engaging curriculum that successfully bridges the gap between military and civilian worlds.
Seminar Overview
The REBOOT Your Life Seminar™Â is based on our highly successful military to civilian REBOOT Workshop™, that focuses on three critical areas of a successful transition: Personal Identity, Lifestyle Transition & Career Transition. The seminar addresses the personal and social aspects of the transition to civilian life by using research-based, outcome-driven methods drawn from the best practices in career planning and cognitive-behavioral techniques. The seminar will help you get back on track with life/career and shift your thinking from being military directed to being self-directed.
National Veterans Transition Services, Inc (NVTSI), aka REBOOT, is offering a free 2-Day Basic Project Management Bootcamp Course with placement assistance upon completion.
NOW IS THE RIGHT TIME TO EXPLORE CERTIFIED ASSOCIATE IN PROJECT MANAGEMENT (CAPM®) AS YOUR NEXT CAREER
Transition what you are already doing in the Military into a Career as a Certified Associate in Project Management (CAPM®) – employers' value your military experience.
Industry research suggests strong ties between military experience and the success of candidates interested in becoming a project management practitioner.
The CAPM allows aspiring project managers to distinguish themselves even before gaining the necessary 3+ years of work experience to acquire the PMP credential.
YOUR ALREADY HAVE THE YEARS OF WORK EXPERIENCE. WHY NOT CONVERT IT INTO CAPM®Â
The core objective of this 2-day Basic Project Management Bootcamp Course is to teach you the Fundamentals of Project Management. This training will count towards the required educational hours needed to prepare for and take the certification exam.
Hundred's of Companies are hiring Right Now, here are a few:
Veteran-Friendly Companies in San Diego hiring PMP include: Qualcomm, Verizon, Bergeletric, Northrop Grumman, GEICO, Sony, Epsilon, General Atomics, Hewlett-Packard, Kaiser Permanente, City of San Diego, L-3 Communications, Port of San Diego, Apple, Intuit, Thermo-Fischer Scientific, Viasat, Cubic Corporation, Outerwall, Carefusion, Amerit Consulting, Lockheed Martin, Cox Communications, General Dynamics, Sharp Healthcare, ESET, Sempra Energy, BAE Systems, SAIC, INDUS Technology, Center for Sustainable Energy, Ingersoll Rand, Engility Corporation.
Next Workshop begins Aug 8 through Aug 10
98% Employment guarantee upon completion.
Eligibility requirements:
Must be an unemployed veteran, Have a DD214, Honorable Discharge, Must commit to full workshop attendance, Must commit to employment
For more information call 619.822.2707 or email: camille@nvtsi.org
We'll Help You:
RELEARN * REBUILD * REBRAND and REBOOT
Your Career!
The REBOOT Your Life Seminar™, prepare you for a new mission where you are the Captain and your family, friends, and community are involved. The Facilitators are your coaches and will guide you through the processes of reflection, dialogue, documentation and discovery. These proven processes are interwoven and wll enable you to discover and apply your military experience, skills, and passios in new ways to your civilian ife.
The REBOOT Your Life Seminar™ Methodology
During this reflective and engaging Seminar, you will find that:
You are a participant in the process, not a just a "student."
The learning is based on your experience and future desires.
There are no tests. We look at many perspectives.
The goal is to increase your Personal Mastery—understanding of yourself, others, and the environment around you—through reflection, dialogue, discovery, documentation, and the application of Cognitive Behavioral processes that impact the thought process of discovery of the entire life wheel and personal development.
Workshop Schedule
The 1 day, Seminar of progressive training builds upon the participants' military training, skills, and experience and comprehensively addresses the personal, social, & professional aspects of military-to-civilian life transition.
Classes run for – One Day from 8:00AM to 5:00PM.
Learning Objectives
Program duration is one-day and involves 20 to 25 participants. This day involves interactive sessions followed by short discussions. Participants are asked to look introspectively at their lives and write answers to reflective questions outlined in the resource material with the facilitators directing group discussions.
Supplemental support:
Job Coaching: In addition to peer support from other graduates, interested participants who complete the workshop will be matched with job coaches who will support their efforts by providing advice, guidance, and leadership.
Job placement assistance is available to graduates through our partner network.
Connection to community resources will be made available through various channels and orchestrated through NVTSI.
Enrollment Requirements
Enrollment in REBOOT Your Life Seminar™ is by application and eligibility only for transitioning service members, veterans, and spouses.
The REBOOT Workshop™ is a program of the National Veterans Transition Services, Inc. a 501 C3 non-profit organization whose mission is to assist all military & veterans in making a successful transition from military service to civilian life.