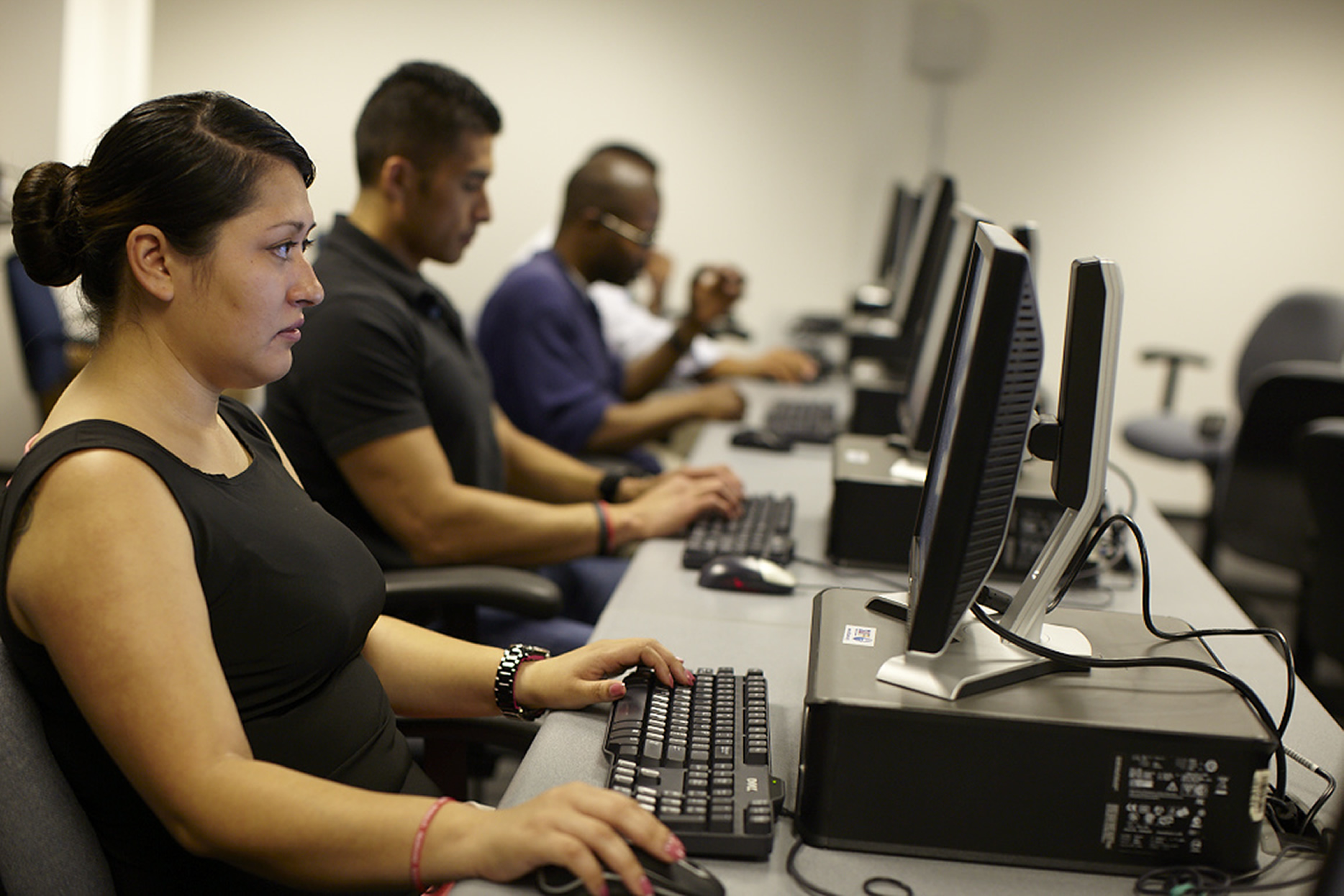 By Andrea Houck, Space and Naval Warfare Systems Command Public Affairs
SAN DIEGO (NNS) — Local organizations focused on hiring and recruiting Wounded Warriors during a two-day roundtable cohosted by Space and Naval Warfare Systems Command (SPAWAR) June 29-30.
The roundtable forum, attended by more than 30 local organizations, served as a starting point to strengthen partnerships among Wounded Warrior programs to establish an effective system for identifying positions that offer opportunities for long-term success.
SPAWAR is establishing oversight and coordination of the Wounded Warrior programs to reach its long-term goal of connecting the warriors with rewarding jobs throughout the command.
"As a Navy acquisition command, SPAWAR is stepping forward to identify available employment opportunities for Wounded Warriors so they can build successful careers," said Navy Cmdr. Kevin Barrett, SPAWAR Wounded Warrior program coordinator.
In addition, SPAWAR is taking a lead in the development and implementation of a local Learning Employment Center (LEC), which will provide services such as recruiting, candidate screening, career and spousal employment, interview skills and resume writing for Wounded Warriors. Currently, there are LECs located nationwide, however this would be the first one established in San Diego.
The roundtable's outcome was reported to be successful in raising community awareness and provided the right forum to discuss the issues and challenges facing several Wounded Warrior organizations.
"It helped us improve the Wounded Warrior network and establish a strategy for continuing interactions that support identifying employment opportunities and streamlining their hiring process," said Barrett.
Throughout the forum, the topic of local business involvement was raised in an effort to develop lasting relationships with small businesses, corporations and non-profits to assist them with the recruiting and hiring process of America's Soldiers.
"Overall the conference feedback from all participants was extremely positive, and I think it renewed their focus and commitments to ensure our heroes are well taken care of," said Barrett.
The mission of Wounded Warrior Organization is to honor and empower wounded warriors. As one of the Department of Navy's major commands and technical lead, SPAWAR spearheads this effort to attract attention to the organization and to connect wounded service members with rewarding jobs throughout the Southern California area.
For more news from Space and Naval Warfare Systems Command, visit www.navy.mil/local/spawar/.