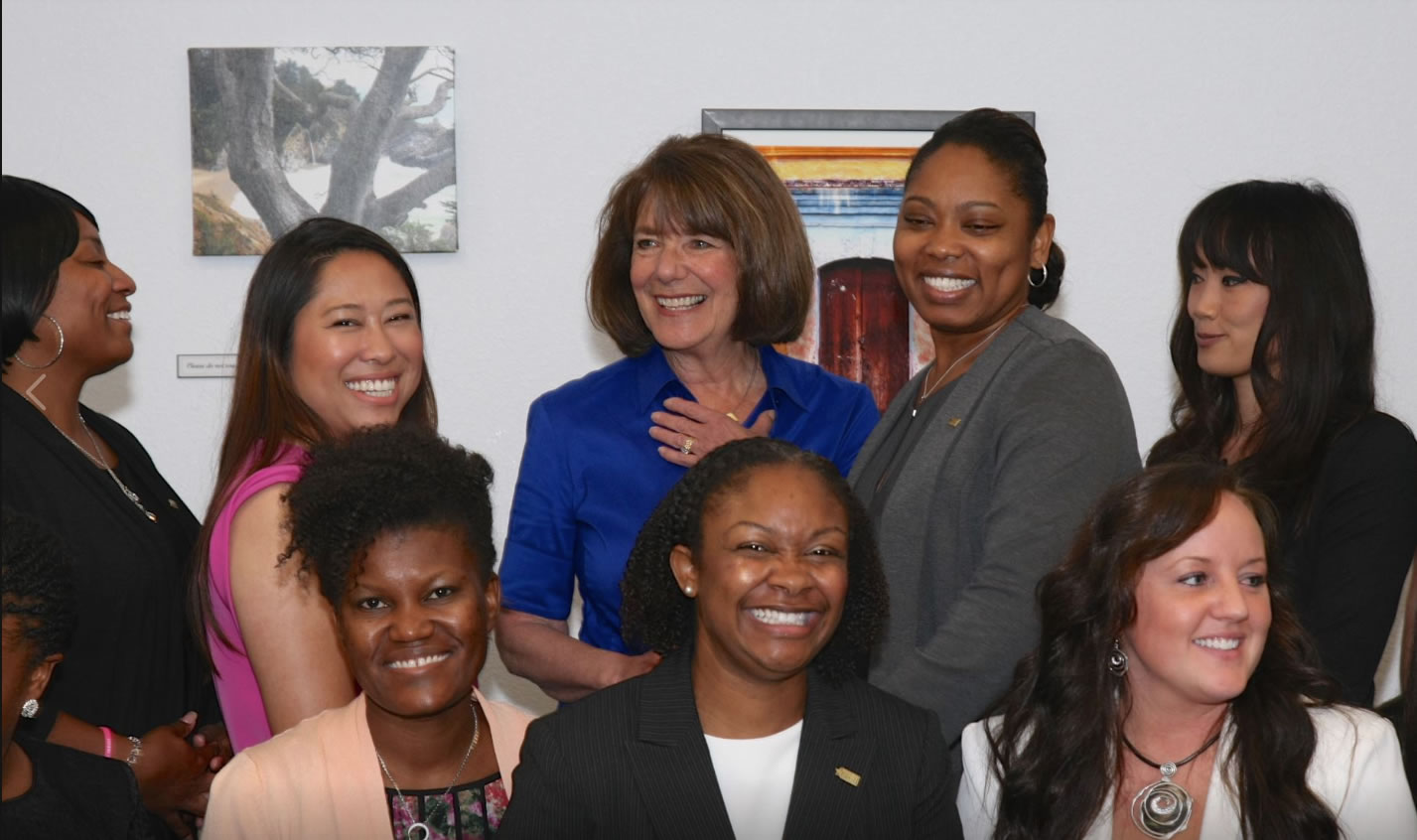 LA JOLLA, CA — Soroptimist International of La Jolla (SILJ) joined hands with REBOOT at their 78th graduation of seventeen military women transitioning to civilian life. Of those, seven graduates will be mentored for the next year by SILJ. The SILJ Mentors are: Gaylyn Boone, Bonnie Mendenhall, Jackie Young, Robin Oleata, Carol Tuggey, Rebecca Ritchey, and Kate Woods. See photos. Keynote speaker Congresswoman Susan Davis gave a moving talk supporting the cause.
SILJ has made it their priority to help women in the military succeed. One of the organizations SILJ selected to partner with is National Veterans Transition Services, Inc. (NVTSI) aka REBOOT. NVTSI established the first and only training program focused on overcoming challenges of veterans re-integrating into civilian life. This has gained a reputation nationwide as a first stop for their transition. SILJ is helping by offering awareness, funding, hands-on service, and mentoring of women graduates.
San Diego has the highest North American incidence of homeless veterans. And women, including single mothers with young children, are especially challenged. Studies show that women veterans face greater challenges than their male counterparts. Yet there are very few programs to help them re-assimilate into civilian life – and many feel left behind. To answer the call NVTSI, has launched the Women Veterans Initiative. They developed the REBOOT WorkshopTM to meet the unique needs of women veterans as they transition from military to civilian life. The REBOOT WorkshopTM is the nation's only transition program of its kind that provides women vets with tools they need to succeed.
"There are gaps between the services and support women veterans receive and those their male counterparts receive. One of those gaps is the need for mentors, and we are proud to partner with Soroptimist International of LaJolla to fill this void." said Maurice Wilson, NVTSI President/Executive Director.
"Our Soroptimist membership is proud to contribute time, hands-on effort and financial support to this important cause," says President Bonnie Mendenhall. "We are very impressed by the impact REBOOT is having on the outcome of discharged women veterans."