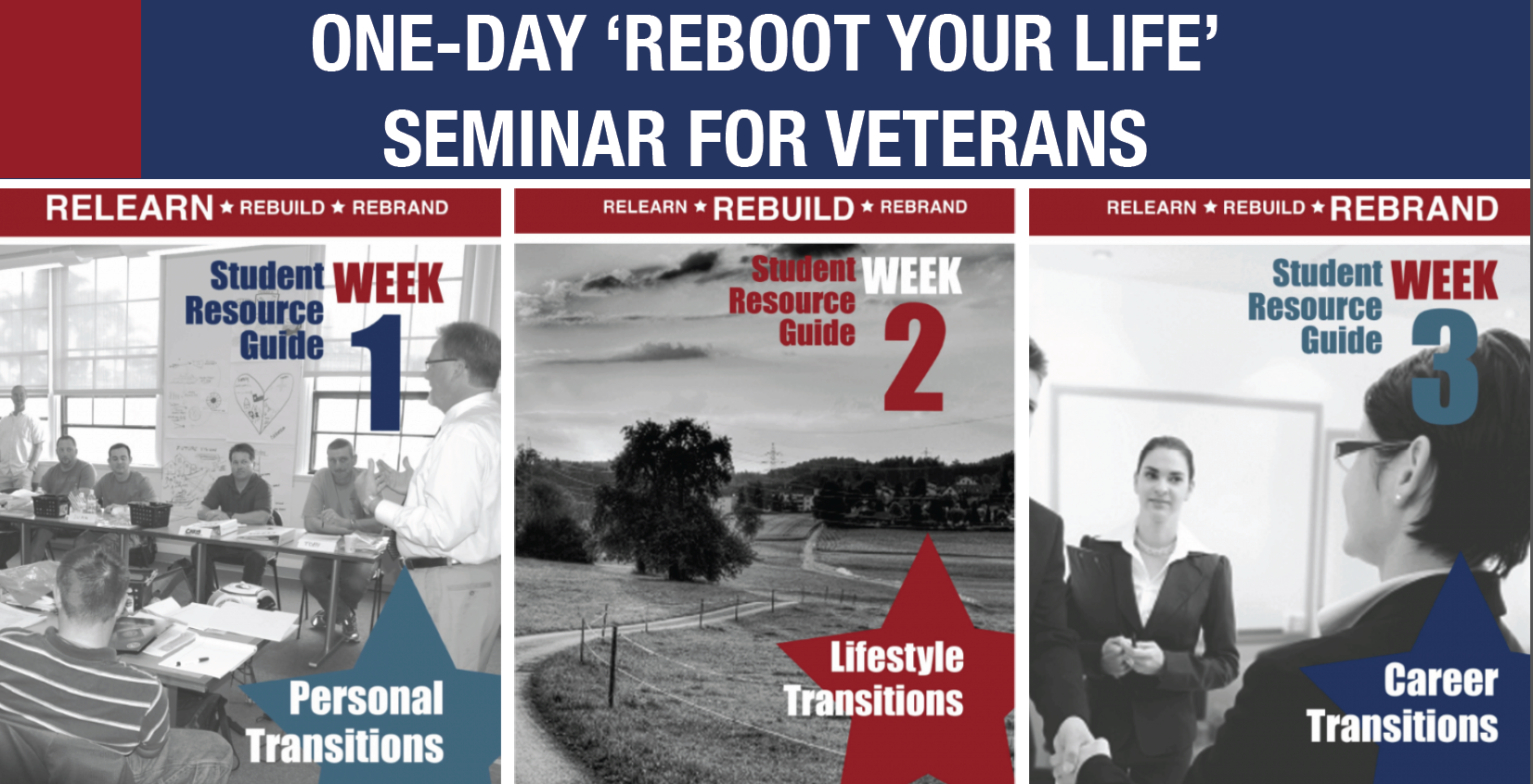 Date/Time
Date(s) - 11/20/2019
8:30 am - 4:30 pm
Location
Wounded Warrior Project
Categories No Categories
Transitioning from the military is not just a job change, It's a life change! We'll help you: RELEARN – REBUILD – REBRAND your life.
Veterans continue to face a number of challenges when returning home, including, feelings of isolation, broken identity, cultural gaps between military and civilian life, limited professional and social networks, lack of civilian work experience, translating military experience into civilian job skills, and veteran suicide.
Where as military service builds important personal characteristics, practical skills, and professional experience, translating these to facilitate transition into civilian life is a challenge.
Many of us complain that we do not feel "fully prepared for the process of entering the job market" and find it "difficult to translate our military skills into civilian terms."
To help you overcome these transition challenges, in collaboration with the Wounded Warrior Project, and the National Veterans Transition Services, Inc., we invite you to attend a one day "REBOOT Your Life Seminar™" scheduled for November 20, 2019 from 0830 to 1630 at Wounded Warrior Project San Diego CA.
In the REBOOT Your Life Seminar™, you will prepare for a new mission where you are the Captain and your family, friends, and community are involved. The Facilitators are your coaches and will guide you through the processes of reflection, dialogue, documentation and discovery.
Our proven processes are interwoven and will enable you to discover and apply your military experience, skills, and passions in new ways to your civilian life.
Overall you will learn to:
Change from a military-directed mindset to self-directed.
Discover your passion and purpose.
Decrease stress and live a more healthy and vital life.
Make a permanent and lifelong lasting positive change in your life.
Find your fit for the next career.
What veterans are saying about REBOOT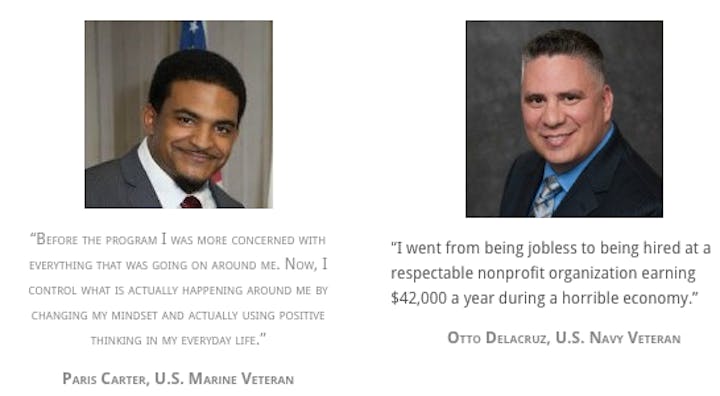 Job skills training and placement assistance is available upon completion of the REBOOT Your Life Seminar™
Don't wait, sign up today as space is limited, and employers are waiting for you. Register today!
Also, if you know a veteran who is struggling to fit in, tell them to sign up for the REBOOT Your Life Seminar™
Sincerely
/National Veterans Transition Services, Inc Team