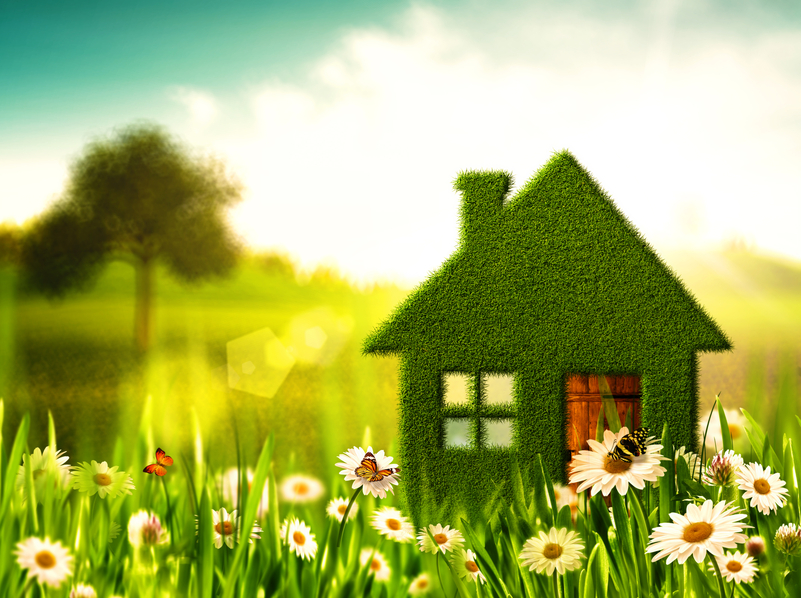 Date/Time
Date(s) - 09/14/2017 - 12/01/2017
All Day
Location
MLB Center for Military and Veteran Reintegration
Categories
Join California's Fastest Growing Industry
Combining health, home performance and green building.
This one-time-only free opportunity offers professional training and certification leading toward a career in the fast-growth green building industry is only available to veterans. Become a Healthy Home Assessor.
Set Yourself Apart by Achieving Two Industry Leading Professional Credentials:
• BPI Building Analyst Certification (BPI-BA). The BPI-BA certificate is required by many utility and state-funded programs and is a nationally recognized certificate for residential energy efficiency and weatherization retrofit work.
• BPI Healthy Home Evaluator Certification (BPI-HHE). The BPI-HHE certificate is the first of its kind in California, with under 200 current certificate holders nationwide.
This is the only program offering both BPI-BA and BPI-HHE certifications, credentials demanded by the growing market for home efficiency services. Program participants also gain valuable field experience, further enhancing their preparation for employment and value to employers.
Candidates who complete the program and secure both the BPI Building Analyst and BPI Healthy Home Evaluator certifications can work in the following industries:
• HOME INSPECTORS • CONTRACTORS, REMODELERS, RENOVATORS OR RESTORATION CONTRACTORS • GREEN BUILDERS • BUILDING ANALYSTS • ENERGY AUDITORS • HERS RATERS • INDOOR ENVIRONMENTAL CONSULTANTS • INDOOR AIR QUALITY ASSESSOR • HEALTHY HOME SPECIALIST OR AGING-IN-PLACE SPECIALIST
National job surveys show that Energy Auditors make an average annual salary of $70,000, ranging from $48,000 – $87,000, with jobs at the higher end for those working in more technical specialties. Hourly rates can be $20 – $50, varying by public- vs private sector .
The Healthy Home Evaluator industry positions require workers of all ages and genders who like hands-on activities that demand both mental and physical skills. If the work sounds exciting, the program prepares you fully to grab the opportunity. You need:
1. Basic math – Demonstrated by an online test (open book) to demonstrate comfort with basic measurements and calculation, including fractions, percentages, and geometry.
2. Computer literacy and access – As certification tests are completed online.
3. Phone interview – Prior to program acceptance, to ensure participants' understanding of program requirements, employment resources and career path.
4. Knowledge of Basic Building Science – Participants begin by completing an online building science Basics course prior to training. Participants also receive full set of course training materials, to facilitate both course and overall program learning.
Program Schedule
The first day of in-classroom training is scheduled for October 16, 2017. All training is taught by industry- leading subject-matter experts with extensive classroom, field and professional experience. Program elements include:
• BPI-BA Training – Five (5) days of classroom and field training, structured as two days of classroom, two days of in-field training with equipment and one day of exam prep, culminating in a two-hour written exam. In the following week, individuals must also schedule and pass a two-hour field-exam to receive certification.
• BPI-HHE Training – Three (3) days of classroom and field training. The HHE certificate requires individual scores of 70% or better on the written exam, but has no field exam.
• Hands-On Practice – Once certified, trainees gain hands-on experience conducting healthy home assessments while serving military families in the San Diego region. Small groups mentored by building performance professionals will conduct onsite home assessments, each two – four hours long. These field practice sessions deepen job-readiness while providing a service to local military families. Individuals must attend at least one assessment and may participate in more to gain deeper in-field experience.
• Internship – Connect with local employers for an opportunity of a paid internship. Trainees holding certificates are sought by San Diego employers
• Career Success" Event – To showcase program graduates, the program culminates with a 4-hour showcase event with San Diego's local green building industry. While this program does not guarantee job placement, it will facilitate introduction to local employers, building contractors, energy efficiency and home performance professionals, as well as HERS Rating and assessment firms. USNRG's program team is well connected in the industry, ensuring that this Career event will open doorways for program graduates.
For more information contact Susan Davison at 619-663-8034 or susan@myhhea.org
Bookings
Bookings are closed for this event.