Map Unavailable
Date/Time
Date(s) - 12/12/2018 - 12/14/2018
8:00 am - 5:00 pm
Location
DeVry University
Categories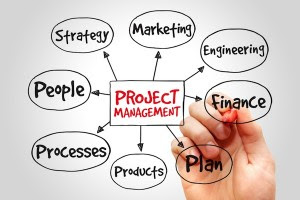 ATTENTION VETERANSÂ LOOKING TO BECOME PROJECT MANAGERS!
NATIONAL VETERANS TRANSITION SERVICES, INC (NVTSI), AKA REBOOT, IS NOW OFFERING A 3-DAY REBOOT YOUR LIFE SEMINAR™ THAT INCLUDES A 2-DAY BASIC PROJECT MANAGEMENT COURSE.
Each year over 200,000 service members transition from the military with over 50% of them going on 22 weeks of unemployment insurance. Survey results show that 81 percent of transitioning military personnel do not "feel fully prepared for the process of entering the job market." And unfortunately, the military's Transition Assistance Program is not designed to address the cultural needs of members leaving the service.
Taking an innovative and holistic approach to transition, the REBOOT Your Life Seminar™ builds upon your military training and skills to help you redefine your personal identity, purpose in life, and desired occupation. Participants are immersed in a reflective and engaging curriculum that successfully bridges the gap between military and civilian worlds.
Seminar Overview
The REBOOT Your Life Seminar™Â is based around how we think and how our thoughts impact every facet of our lives. It demonstrates how we let habits, attitudes and beliefs stand in the way of releasing our inner potential. It also reveals how our beliefs and expectations about ourselves, our families, and our futures are directly related to our current realities.
Transition what you are already doing in the Military into a Career in Project Management – employers' value your military experience.
Industry research suggests strong ties between military experience and the success of candidates interested in becoming a project management practitioner.
YOUR ALREADY HAVE THE YEARS OF WORK EXPERIENCE. WHY NOT CONVERT IT
The core objective of this 2-day Basic Project Management Course is to teach you the Fundamentals of Project Management. This training will count towards the required educational hours needed to prepare for and take the certification exam.
Hundred's of Companies are hiring Right Now, here are a few:
Veteran-Friendly Companies in San Diego hiring PMP include: Qualcomm, Verizon, Bergeletric, Northrop Grumman, GEICO, Sony, Epsilon, General Atomics, Hewlett-Packard, Kaiser Permanente, City of San Diego, L-3 Communications, Port of San Diego, Apple, Intuit, Thermo-Fischer Scientific, Viasat, Cubic Corporation, Outerwall, Carefusion, Amerit Consulting, Lockheed Martin, Cox Communications, General Dynamics, Sharp Healthcare, ESET, Sempra Energy, BAE Systems, SAIC, INDUS Technology, Center for Sustainable Energy, Ingersoll Rand, Engility Corporation.
Next Workshop begins December 12 through December 14
Employment assistance completion.
Eligibility requirements:
Must be an unemployed or low-income veteran**, have a DD214, resident of San Diego County, registered with CalJobs, and committed to finding employment in San Diego County.
**Veterans must meet at least one of the following categories: recently separated within the last 48 months, campaign veteran, disabled veteran or veterans with significant barriers to employment.
For more information call 619.822.2707 or email: camille@nvtsi.org
We'll Help You:
RELEARN * REBUILD * REBRAND and REBOOT
Your Career!