Board Members: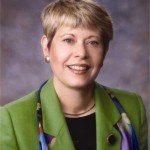 A retired 2-star Admiral, Ms. Froman has held numerous leadership roles in both military and civilian life.

Prior to retirement from the US Navy, she was the director of Ashore Readiness for the Chief of Naval Operations, responsible for nearly 90 Navy stations and bases around the world and a $7 billion dollar budget.

Since retirement she has served in the following civilian capacities: Chief of Business Operations for the San Diego Unified School District, (the second largest school district in California); CEO of the San Diego Imperial Counties Chapter of the American Red Cross; Chief Operating Officer for the City of San Diego (the eighth largest city in the nation), and; Senior Vice President for the Energy Group of General Atomics.

Ms. Froman has a reputation as a no-nonsense efficiency expert and is sought for both problem solving and leadership skills.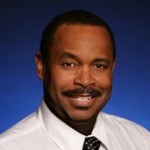 Mr. Wilson served 25 years in the US Navy in various positions of senior enlisted leadership and is a graduate of the Navy's Senior Enlisted Academy.

His post-military career includes more than 11 years non-profit experience as the Vice President/Director of Workforce Development for the Urban League of San Diego County.  During his tenure with the Urban League, Mr. Wilson conceived, implemented, and managed numerous employment and training programs designed to empower disadvantaged or disenfranchised populations such as: ex-offenders, welfare recipients, youth, older workers, displaced workers, refugees, and veterans.

A certified Pacific Institute Workshop facilitator, Mr. Wilson has more than a decade of cognitive science-based instructional experience.  He holds a Master's Degree in Science in Information Systems Management and a Bachelor's Degree in Business Administration.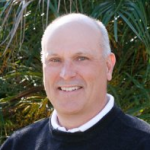 Mr. Malone is currently a Vistage Chair who Leads groups of Chief Executives who are committed to becoming better leaders, making better decisions and getting better results.

A CPA and Attorney by training and experience – He has been an executive – CEO, COO or CFO for multiple technology companies in the San Diego area. Specializes is growing, managing, and leading companies who are past the start-up stage.

Mike has been on the management and leadership team of several companies who have sold to larger companies. Includes experience as a member of a large public international software company.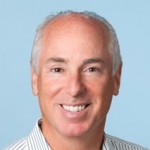 Jeremy is a Partner in the firm's Corporate Section in the San Diego office, and serves as Co-Chair of the Venture Capital and Emerging Companies practice group. He is also a member of the firm's Energy and Clean Technology practice group, which serves more than 240 clients. Since 2006, the Energy and Clean Technology group has completed over 150 transactions, including more than 65 since 2009.

His practice focuses on serving emerging growth companies and the companies that fund them. He has substantial experience in venture capital financings, securities offerings, mergers and acquisitions, SEC compliance, licensing arrangements, and other general corporate matters. He has represented venture capital firms, hedge funds, and their portfolio companies in venture capital and PIPE financings, as well as both issuers and underwriters in a wide variety of securities transactions, including IPOs, secondary offerings, and private placements. He has also represented buyers and sellers in acquisitions and dispositions of public and private companies.

Jeremy represents companies in a broad variety of industries, including Internet, software, wireless, semiconductors, computer hardware, medical devices, biotechnology, health care services, clean technology, and the investment management industry. He regularly advises management and boards of public companies on complex disclosure and insider trading issues, compliance with federal securities laws, and corporate governance requirements.

Before joining Mintz Levin, Jeremy worked at a major international firm in their San Diego office. He has also worked in the private sector as General Counsel and a partner at Sterling Stamos Capital Management, LP, an investment management company managing hedge funds and a private equity fund. Prior to that time, Jeremy was a member of the senior management team of Medibuy.com, Inc., a Kleiner Perkins, Sequoia, and Oak venture-backed B2B software company focused on the health care services industry.

Jeremy attended Harvard Law School, where he received his J.D., magna cum laude, in 1985, and Duke University, where he was awarded an A.B. in economics and public policy studies, summa cum laude, in 1982, and was a member of Phi Beta Kappa. He is admitted to practice in California and is a member of the American Bar Association and the San Diego Bar Association's Business Law and Technology Sections. He currently serves as a member of the board of directors of the San Diego Venture Group and the CONNECT Springboard program, and he served as the President of the San Diego Venture Group in 2003. In 2008 and 2009, Jeremy was selected as a Top Attorney in the Corporate Transactional category by the San Diego Daily Transcript.
A retired Marine Corps Colonel, Jim Wong has invested over 35 years designing and leading transformational change in Global Industrial 500 companies and in the nonprofit sector.

As an external change agent, Jim has worked successfully on four continents with large U.S. and foreign corporations to tackle major organizational issues stemming from global market changes, mergers and acquisitions, industry consolidations, strategic alliances, and corporate restructuring.

Often recruited to facilitate strategic planning, and to maximize synergies among key corporate initiatives—such as in global business development, quality, supply chain optimization, and value engineering—Jim uses a practical multi‐disciplinary approach that helps clients create, validate, and subsequently implement scalable and sustainable market-leading competitive strategies.
Maddy is a Government Relations professional representing a variety of local and national clients in the areas of land entitlement and contract procurement. With more than 10 years of policy involvement at the County of San Diego.  Comprehensive background in community-based planning, project management and policy and program development, especially as it relates to local health and human service issues (hospitals, mental health, alcohol & drug, homeless, foster care, etc.)
Currently, Ben is the Senior Director of Corporate, Foundation and Community Relations for SDSU. As a senior member of the University Relations staff, Ben has served on numerous executive committees, and has helped lead the university's first comprehensive campaign. The campaign has a goal of $500M, which they are anticipated to surpass.  Prior to joining SDSU, Ben spent seven years with the Make-A-Wish Foundation in marketing, development and community relations. It was there where Ben found his passion for civic engagement and giving back to the community.
Debra's professional expertise lie in Human Resources and Organizational change and development.  A accredited Executive coach, Debra has worked in both the corporate and Non-profit sectors providing leadership in times of change and growth.  In her current role at Monarch School, Debra works closely with the CEO and Board of Directors to establish vision for the organization, create a sustainable organization infrastructure and develop programmatic excellence for all students.  Debra is a British national who relocated to San Diego with her husband and two sons.
Morris Casuto retired in 2010 after serving for 37 years as a member of the Professional Staff of the Anti-Defamation League (ADL). He is the founding Director of the San Diego Regional Office after serving in the League's Columbus, OH and Indianapolis, IN Offices. During his tenure with the ADL, he developed a national reputation as an expert on hate crimes, extremist and terrorist organizations.
Advisory Members: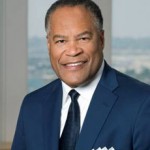 Jessie J. Knight is chairman and chief executive officer (CEO) of San Diego Gas & Electric (SDG&E). Knight became CEO of SDG&E in April 2010.

Previously, Knight served as executive vice president of external affairs for Sempra Energy, overseeing all communications and community relations activities, government relations and regulatory and international affairs.

Before joining Sempra Energy in 2006, Knight served for seven years as president and chief executive officer of the San Diego Regional Chamber of Commerce, which represents 2,800 companies with more than 400,000 employees. The Chamber is the largest business organization in California and the third largest chamber of commerce in the western United States.

From 1993 to 1999, Knight served as commissioner for the California Public Utilities Commission (CPUC), after being appointed by then-Governor Pete Wilson. The agency has regulatory oversight for California's energy, telecommunications, railroad, transportation and water industries.

Prior to his appointment as CPUC Commissioner, Knight was employed as executive vice president of the San Francisco Chamber of Commerce, responsible for international operations, economic development and business development for the Chamber's 2,100 businesses.

Knight began his corporate career in 1975 with Dole Food Company Inc., where he worked 10 years in both domestic and international operations, but spent most of his time as director of marketing for the U.S. and Canadian pineapple business, Dole's largest subsidiary.

From 1985 and until 1992, Knight was vice president of marketing for the San Francisco Chronicle and San Francisco Examiner newspapers, overseeing business-to-business and circulation marketing, research and strategic planning. While there, he won five coveted national Clio Awards for television, radio, and print advertising and a Cannes Film Festival Golden Lion Award for business marketing.

Knight is a board member of the Seattle-based Alaska Air Group (NYSE: ALK) and the San Diego Padres Baseball Club and serves as a life member of the Council on Foreign Relations in New York.

Knight holds a bachelor's degree from St. Louis University, was a fellow of the University of Madrid, and holds a master's degree in business administration from the University of Wisconsin.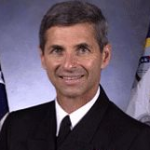 Mr. Zortman, a retired U.S. Navy vice admiral, is sector vice president of Life Cycle Logistics and Support for Northrop Grumman Aerospace Systems. Zortman also serves as site manager of Northrop Grumman's Unmanned Systems Development Center in San Diego. He joined the company in 2008 after a distinguished 34-year Navy career.

In his final assignment, Zortman served as commander Naval Air Forces and chief executive officer, Naval Aviation Enterprise. In this role, he led a combined team of more than 180,000 military, government, civilian and contractor personnel responsible for operations, readiness and full life cycle management of 3,800 aircraft and 12 aircraft carriers.

Zortman's naval honors include the Distinguished Service Medal, Defense Superior Service Medal, the Legion of Merit (4), the Bronze Star and the Air Medal. He earned a bachelor's degree in economics from the U.S. Naval Academy in Annapolis, Md., and completed a fellowship with the Chief of Naval Operations in Strategic Studies Group at the Naval War College.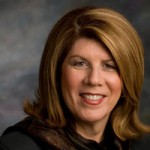 Mary E. Lyons, Ph.D. became the president of the University of San Diego in July 2003. During her extensive career in education, Dr. Lyons has enjoyed rich and varied experiences as a teacher, professor, and administrator. Before her present appointment, Dr. Lyons served as the president of the College of Saint Benedict in St. Joseph, Minnesota. Prior to this, she served as the president of the California Maritime Academy, a campus of the California State University in Vallejo, California. With this appointment, she was commissioned as a Rear Admiral in the U.S. Maritime Service. Previously, she was the Academic Dean and Professor of Rhetoric and Homiletics at the Franciscan School of Theology, Graduate Theological Union, in Berkeley, California.

A fifth generation Californian, Dr. Lyons spent her childhood traveling with her military family, living throughout the United States and in Eritrea, Africa. She received her Bachelor of Arts degree from Sonoma State University; her Master of Arts degree in English from San Jose State University, and her Ph.D. in Rhetoric from the University of California, Berkeley. During her twenty-five year career as a U.S. Naval Reserve Officer, she held a variety of assignments, including an active duty position teaching at the Naval Training Center in San Diego and two appointments as Commanding Officer of Naval Reserve units. She retired in 1996 as a Captain in the U.S. Naval Reserve.

Dr. Lyons has been recognized for leadership and service by numerous associations, including the Educator Distinguished Service Award from the National Defense Transportation Association, the University of San Francisco Medallion for scholarly achievement and community service, and the Distinguished Alumni Award from Sonoma State University, and the recipient of a Doctorate of Humane Letters from The College of New Rochelle.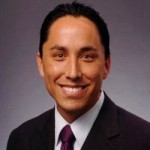 San Diego City Councilmember Todd Gloria was elected to represent District Three on November 4, 2008. As a third generation resident of District Three, his roots in the community are deep and his commitment to the community is strong.

Todd's lifelong dedication to public service stems from the lesson of his parents that if you care about something, you should leave it better than you found it. Prior to his election, Todd served as District Director to U.S. Congresswoman Susan A. Davis and worked for the County of San Diego's Health and Human Services Agency. Todd's volunteer efforts to improve the community include his work as a San Diego Housing Commissioner from 2005 until his election, and as a member of the Mid-City Prostitution Impact Panel. As a Councilmember, Todd remains committed to community service and regularly volunteers with his staff on neighborhood projects.

Todd is the Chair of the Budget and Finance Committee and the Ad Hoc Committee on Redevelopment. He is also a member of the Committee on Public Safety and Neighborhood Services, the Committee on Land Use and Housing, and the Committee on Rules, Open Government, and Intergovernmental Relations. Councilmember Gloria represents San Diego on the board of the Metropolitan Transit System, the San Diego Convention and Visitors Bureau, the San Diego Consortium Policy Board, and on numerous SANDAG committees.

His work has been recognized by numerous organizations, including Save Our Heritage Organization, the National Conflict Resolution Center (formerly the San Diego Mediation Center), the Greater San Diego Business Association, and the HIV Consumer Council. He was named a 2010 Hero of Assisted Housing by the National Association of Housing and Redevelopment Officials, a 1999 Harry S. Truman Scholar, one of San Diego's "Top 40 Under Forty" by San Diego Metropolitan Magazine in 2005, and one of "50 People to Watch" by San Diego Magazine in 2008.

Todd is a graduate of the University of San Diego and an enrolled member of the Tlight-Haida Indian Tribes of Alaska. He is a homeowner in the Cherokee Point neighborhood of City Heights.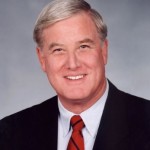 Since joining the San Diego County Board of Supervisors in 1995, Greg Cox has worked tirelessly in pursuit of one goal – to better serve the public.

A native Chula Vistan, Cox began his public service career as an educator in the Sweetwater Union High School District. He was elected first to the Chula Vista City Council and then served two terms as Mayor of Chula Vista. His expertise was tapped by the Governor when he was appointed Director of Local Government for the Office of Planning and Research. Cox also built successful businesses in the private sector, where the bottom line matters most.

As a member of the Board of Supervisors, Supervisor Cox oversees a regional government with a $4.86 billion budget, providing services for more than 3 million people. Cox's leadership has helped move the County through comprehensive budget and management reform. The County of San Diego, the fifth largest county in the United States, is now recognized as one of the best managed urban counties in the nation and holds one of the highest credit ratings of all counties in California.

Greg Cox is the only elected official in California to have been elected by his peers to serve as both the President of the California State Association of Counties and President of the League of California Cities. Greg Cox has been acknowledged as "Legislator of the Year" by state and local organizations throughout his career.

During his tenure on the Board of Supervisors, Greg Cox helped launch our region's Reverse 911 and AlertSanDiego mass notification systems, which were widely credited for saving lives and assisting in the mass evacuation of more than 515,000 people during the 2007 Firestorm. He has also been recognized as an instrumental leader in the development of 2-1-1 San Diego, which played a major role in providing information to fire evacuees and other residents affected by the emergency.

San Diegans have discovered that when they need help, they can dial three simple numbers that connects them to vital services. Through Supervisor Cox's vision and unwavering support, 2-1-1 San Diego has become a vital lifeline during emergencies and the place to turn to for San Diegans who have faced difficulties during the recent economic downturn, providing information and access to more than 6,000 services and programs.

In his continuing effort to provide a health safety net to people without health insurance, last year Supervisor Cox introduced a free program that provides discounts for up to 60,000 name-brand and generic prescription drugs, along with discounts for lab and imaging tests, dental, vision, hearing services, and even medications for pets.

Supervisor Cox's top priority is to keep our communities safe. He has taken action to combat the growing threat of identity theft and protecting children from sexual predators. Greg Cox has beefed up programs to keep young people in school, off drugs, and away from a life of crime through innovative delinquency diversion programs. He has improved neighborhoods by upgrading ball fields, libraries and community centers, and creating after-school recreation programs for kids. He worked to develop a regional strategy to fight gang violence. He actively battled polluters who flaunt public health and environmental laws.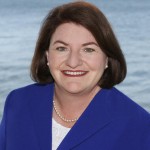 Assemblymember Toni Atkins was elected in November 2010 and represents the 76th Assembly District, which includes the central and northern San Diego communities of Clairemont, Bay Park, Mission Beach, Pacific Beach, Ocean Beach, Point Loma, Tierrasanta, Serra Mesa, Hillcrest, University Heights, North Park, South Park, Linda Vista, Mission Valley, City Heights, Old Town, Normal Heights, Mission Hills and Downtown San Diego.

Atkins previously served as a member of the San Diego City Council, a position she held from 2000-2008. During her tenure on the council, Ms. Atkins served as a member on a number of the council's policy issue committees and as Acting Mayor in 2005 when the previous Mayor resigned. Prior to her election, Assemblymember Atkins also served as a staffer to former councilmember and now state senator, Christine Kehoe.

Assemblymember Atkins has battled for affordable housing throughout her public career, leading the charge to enact the nation's first Housing State of Emergency in San Diego. She also worked to create the first inclusionary housing policy and secured $55 million in housing funds for the construction of new affordable housing units throughout San Diego.

Additionally, Assemblymember Atkins considers legislative reform another top priority, having worked for financial reform and transparent budgeting as chair of San Diego's Budget and Finance Committee. Under her leadership, the budget process was reformed to provide San Diego residents with an increased level of information about how the city spent its money while protecting the public's right to participate in decisions about possible cuts to programming and services.

Along with reform and affordable housing, Assemblymember Atkins'other priorities include encouraging economic development, improving the state's educational standards and ensuring California residents with public safety. Issues of concern to the lesbian, gay, bisexual and transgender (LGBT) community have also been a high priority for Toni, as she represented the highest concentration of LGBT residents in San Diego as a councilmember.

Assemblymember Atkins is originally from southwestern Virginia, and graduated from Emory & Henry College with a degree in political science with a focus on community organizing. In July 2004, she completed the senior executive program at the prestigious John F. Kennedy School of Government at Harvard University.

A 25-year resident of San Diego, Atkins currently resides in South Park/Golden Hill with her spouse Jennifer, and their standard poodle, Haley.
Mark Cafferty became President & CEO at San Diego Regional Economic Development Corporation (EDC) in January 2012. Cafferty has more than 18 years' experience in creating jobs and fostering job growth and recently recognized as the San Diego Business Journal's Most Admired Nonprofit CEO and one of The Daily Transcript's Top Influentials for 2011.

Previous to joining SDREDC, Cafferty was President & CEO of San Diego Workforce Partnership since 2008 and was earlier their Chief Operating Officer. He increased the workforce training organization's budget by more than 30 percent, managed a one-time award of $25 million under the American Recovery and Reinvestment Act, and secured more competitive grants than at any time in the past six years.

Earlier in his career, Cafferty served as the deputy director of the Boston Private Industry Council before moving to San Diego in 2001. A Boston native, Cafferty earned a BA in Marketing and Communications from Assumption College in Worcester, MA and advanced certification in Performance Measurement and Non-Profit Management from Harvard University's John F. Kennedy School of Government. In 2007, he was selected as a Center for Social Innovation Fellow for Non-Profit Leaders at the Stanford Graduate School of Business.

He is a member of the Board of Directors at CONNECT, San Diego Convention & Visitors Bureau, San Diego Regional Chamber of Commerce, South County EDC and CleanTECH San Diego.

Cafferty and his wife, Charlene Kakimoto, M.D., have two children and live in Point Loma.