Board Members: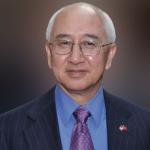 Jim Wong has invested over 35 years designing and leading transformational change in Global Industrial 500 companies and in the nonprofit sector.

As an external change agent, Jim has worked successfully on four continents with large U.S. and foreign corporations to tackle major organizational issues stemming from global market changes, mergers and acquisitions, industry consolidations, strategic alliances, and corporate restructuring.

Often recruited to facilitate strategic planning, and to maximize synergies among key corporate initiatives—such as in global business development, quality, supply chain optimization, and value engineering—Jim uses a practical multi‐disciplinary approach that helps clients create, validate, and subsequently implement scalable and sustainable market-leading competitive strategies. Jim served in the U.S. Marine Corps as an officer.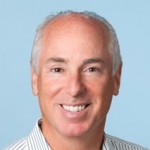 Jeremy is a Partner in the firm's Corporate Section in the San Diego office, and serves as Co-Chair of the Venture Capital and Emerging Companies practice group. He is also a member of the firm's Energy and Clean Technology practice group, which serves more than 240 clients. Since 2006, the Energy and Clean Technology group has completed over 150 transactions, including more than 65 since 2009.

His practice focuses on serving emerging growth companies and the companies that fund them. He has substantial experience in venture capital financings, securities offerings, mergers and acquisitions, SEC compliance, licensing arrangements, and other general corporate matters. He has represented venture capital firms, hedge funds, and their portfolio companies in venture capital and PIPE financings, as well as both issuers and underwriters in a wide variety of securities transactions, including IPOs, secondary offerings, and private placements. He has also represented buyers and sellers in acquisitions and dispositions of public and private companies.

Jeremy represents companies in a broad variety of industries, including Internet, software, wireless, semiconductors, computer hardware, medical devices, biotechnology, health care services, clean technology, and the investment management industry. He regularly advises management and boards of public companies on complex disclosure and insider trading issues, compliance with federal securities laws, and corporate governance requirements.

Before joining Mintz Levin, Jeremy worked at a major international firm in their San Diego office. He has also worked in the private sector as General Counsel and a partner at Sterling Stamos Capital Management, LP, an investment management company managing hedge funds and a private equity fund. Prior to that time, Jeremy was a member of the senior management team of Medibuy.com, Inc., a Kleiner Perkins, Sequoia, and Oak venture-backed B2B software company focused on the health care services industry.

Jeremy attended Harvard Law School, where he received his J.D., magna cum laude, in 1985, and Duke University, where he was awarded an A.B. in economics and public policy studies, summa cum laude, in 1982, and was a member of Phi Beta Kappa. He is admitted to practice in California and is a member of the American Bar Association and the San Diego Bar Association's Business Law and Technology Sections. He currently serves as a member of the board of directors of the San Diego Venture Group and the CONNECT Springboard program, and he served as the President of the San Diego Venture Group in 2003. In 2008 and 2009, Jeremy was selected as a Top Attorney in the Corporate Transactional category by the San Diego Daily Transcript.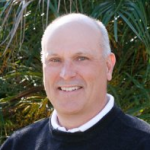 Mr. Malone is currently a Vistage Chair who Leads groups of Chief Executives who are committed to becoming better leaders, making better decisions and getting better results.

A CPA and Attorney by training and experience – He has been an executive – CEO, COO or CFO for multiple technology companies in the San Diego area. Specializes is growing, managing, and leading companies who are past the start-up stage.

Mike has been on the management and leadership team of several companies who have sold to larger companies. Includes experience as a member of a large public international software company.

Debra's professional expertise lie in Human Resources and Organizational change and development.  A accredited Executive coach, Debra has worked in both the corporate and Non-profit sectors providing leadership in times of change and growth.  In her current role at Monarch School, Debra works closely with the CEO and Board of Directors to establish vision for the organization, create a sustainable organization infrastructure and develop programmatic excellence for all students.  Debra is a British national who relocated to San Diego with her husband and two sons.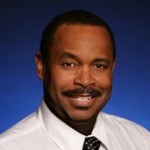 Mr. Wilson served 25 years in the US Navy in various positions of senior enlisted leadership and is a graduate of the Navy's Senior Enlisted Academy.

His post-military career includes more than 11 years non-profit experience as the Vice President/Director of Workforce Development for the Urban League of San Diego County.  During his tenure with the Urban League, Mr. Wilson conceived, implemented, and managed numerous employment and training programs designed to empower disadvantaged or disenfranchised populations such as: ex-offenders, welfare recipients, youth, older workers, displaced workers, refugees, and veterans.

A certified Pacific Institute Workshop facilitator, Mr. Wilson has more than a decade of cognitive science-based instructional experience.  He holds a Master's Degree in Science in Information Systems Management and a Bachelor's Degree in Business Administration.