Welcome to OPERATION REBOOT – An Initiative to Reboot the Lives & Careers of Transitioning Service Members and Veterans and Promote a Strong Economy.
Beginning in February 2016, NVTSI/REBOOT will feature monthly Industry Overviews to inform transitioning service members and veterans of the various career paths available to them in key industry sectors with projected high job growth.
The format will consist of an overview of the industry and a panel of experts to answer questions regarding the hiring process, training requirements, and the company's workplace environment. The overviews will last no more then 3 three hours and will generally be held in the mornings.
To register for a overview click the image below to go to our events page.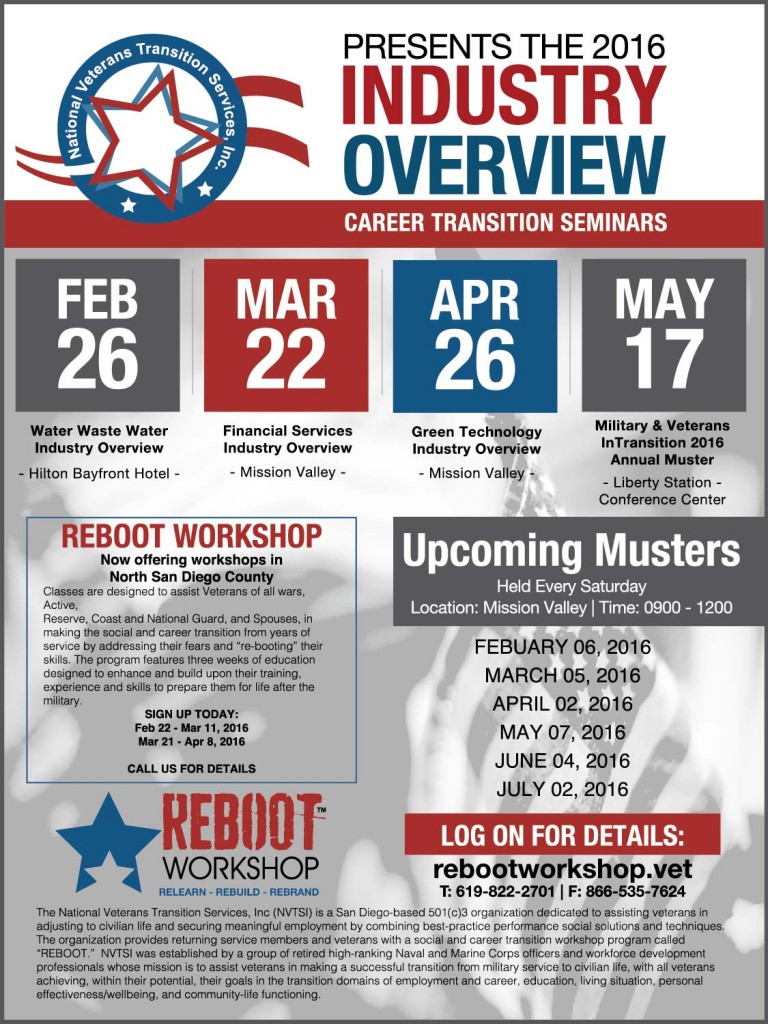 Click here to download a copy of the flyer for print and distribution.