Maurice D. Wilson, MCPO USN (Ret)
Co-founder, President
Department: Board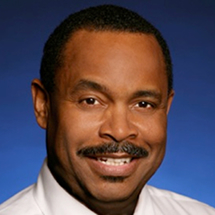 Maurice is the President/Executive Director of the National Veterans Transition Services, Inc. (NVTSI) a non-profit organization he co-founded with retired Rear Admiral Ronne Froman after serving as an advisory member for the Call of Duty Endowment (CODE) where he got his inspiration to design REBOOT. Troubled with the high unemployment, homelessness, high drug abuse and other issues associated with military-to-civilian reintegration, Wilson designed REBOOT, a three-week behavior-based reintegration program designed to help returning service members/veterans successfully reintegrate back into civilian life after years of military service.
Wilson is a former Navy Master Chief Petty with 26 years of service. After retiring in 1998, he joined the Urban League of San Diego County and served as Vice President and Director of Workforce Development for 11 Years where he got his beginnings in behavior-based training. While there he worked with multiple disenfranchised populations seeking employment and noted that the only thing missing was self-confidence and the ability to change one's mind. In 2000 he became a master facilitator through the Pacific Institute, a psychology-based company dedicated to unlocking human potential, and used this knowledge to help empower thousands of the League's clients towards self-sufficiency.   In January, 2010 he left the Urban League to co-found NVTSI and has dedicated his life to helping veterans and their spouses successfully reintegrate back into civilian society using behavior-based technology.
To date NVTSI has conducted 70 REBOOT Workshops with over 1200 active duty/veteran/spouses successfully completing REBOOT Workshops. The results of follow-up surveys indicate that the workshop is having a significant impact on the lives of REBOOT graduates. It has a 99% completion rate and a 97% success rate. In fact, the program is so successful that Wilson was recognized by the White House as a "Champion of Change" for the innovative design and impact REBOOT has on transitioning service members, veterans and spouses.
Wilson has served on numerous boards and commissions, and holds a Bachelor's Degree in Business Administration and a Master's Degree in Telecommunication Systems Management.